Unusual Marriage
The Marriage Register of Orcheston St Mary, Wiltshire contains the following entry.
'John Bridmore and Anne Sellwood both of Chittern All Saints were married October 17 1714 The aforesaid Anne Sellwood was married in her smock without any clothes or headgier on.'
This statement indicated that the bride took no debts with her into the marriage which her husband would have to settle.
I have no further information on this couple so do not know if there were any children of the marriage.
---
Andrew Young - andrew@breadmore.org - © Margaret and Andrew Young
Breadmore One-Name Study - Unusual Marriage - http://www.breadmore.org/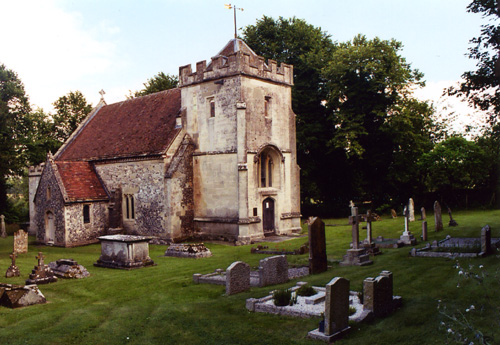 Orcheston St. Mary,
Wiltshire